The Times ran an interesting story this weekend about the stunning, gastronomic region of Burgundy in France. The timing was impeccable because it happens to coincide with the launch of Home Hunts in Burgundy too!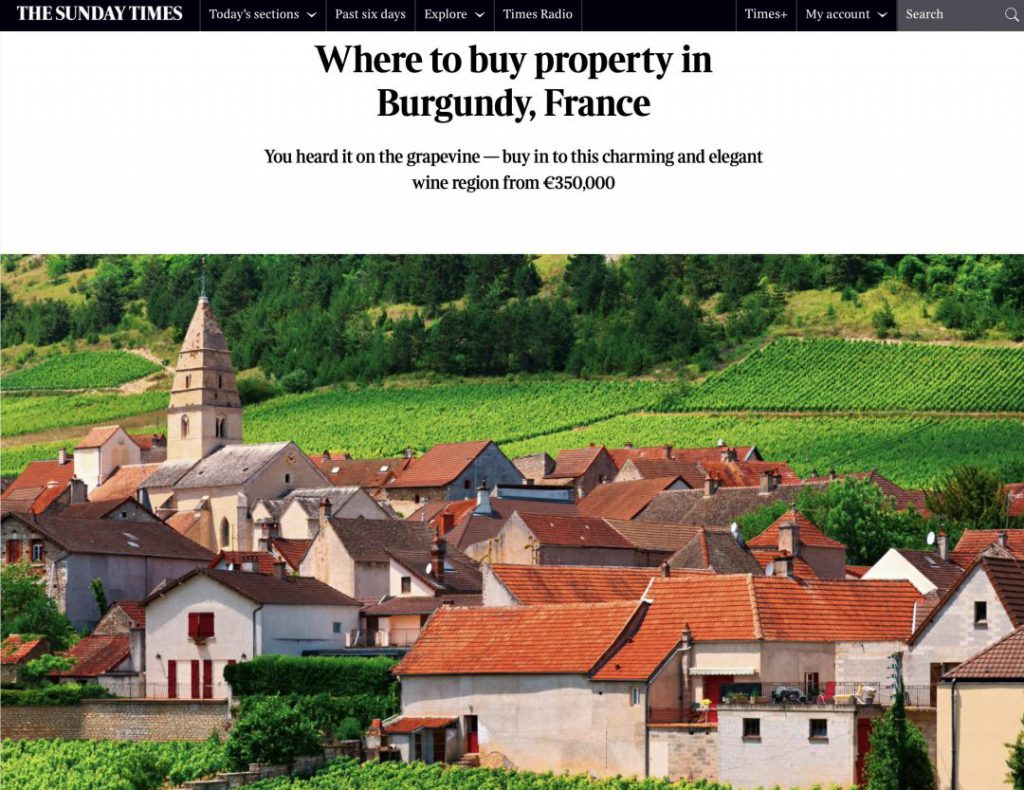 As the article says – Lonely Planet identified Burgundy as one of its ten top regions to travel to in 2022 — and an increase in buyers' interest in the region led the estate agency HomeHunts to open an office there this year. "Burgundy is roughly the same size as Provence yet much less well known by international buyers," says Tim Swannie from HomeHunts. "It's easy to reach by car, plane or train and well placed in France to explore the country and offers amazing value for money with average property prices far below perennial French hot spots."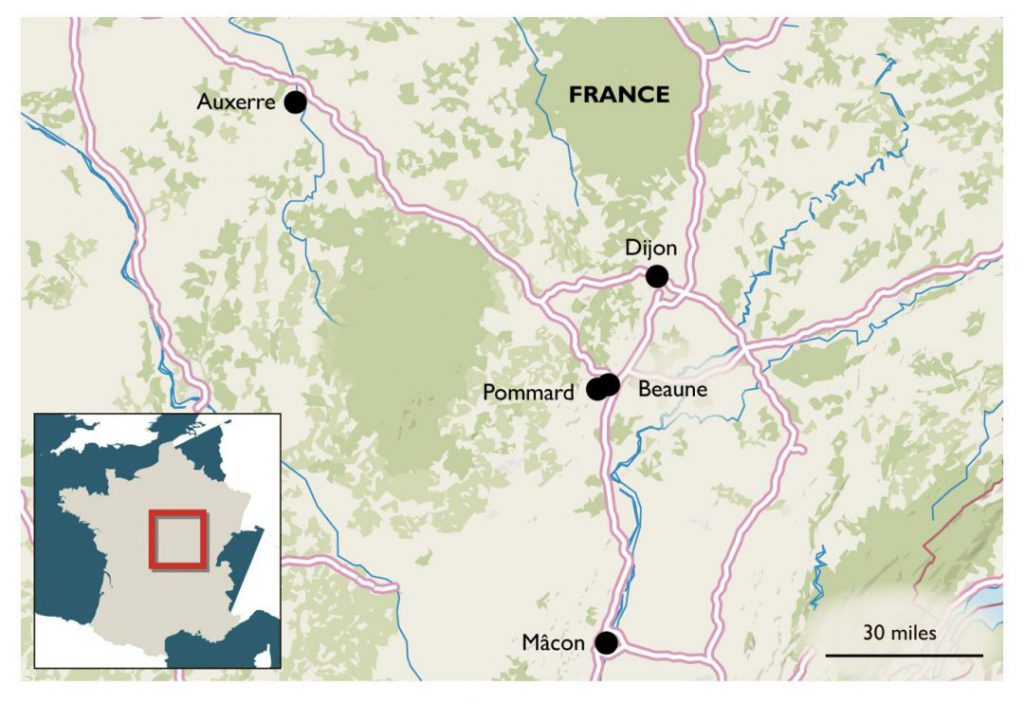 Catch an early morning Eurostar to Paris, transfer to the Gare de Lyon and in under two hours you could be in Dijon, tucking into boeuf bourguignon accompanied by a glass of local wine. That local wine comes from one of the finest appellations in the world, Burgundy, where the terroir, caught between the rivers of the Loire and the Saône, has produced outstanding wines for centuries.
From Chablis in the north, past Beaune and Mâcon heading south, including the mighty Côte-d'Or, neat rows of precious grapes — pinot noir, gamay and chardonnay among them — stretch across the region, protected by Unesco world heritage status. Study a map of Burgundy and it resonates with names to shake and stir any wine connoisseur: Puligny-Montrachet, Meursault, Pommard.