We were very pleased to get a mention in this article from The Times this week, which talks about the fact that British actor Richard E Grant has sold his beautiful home in Provence to Hollywood actors, Jim Piddock and Ann Cusack.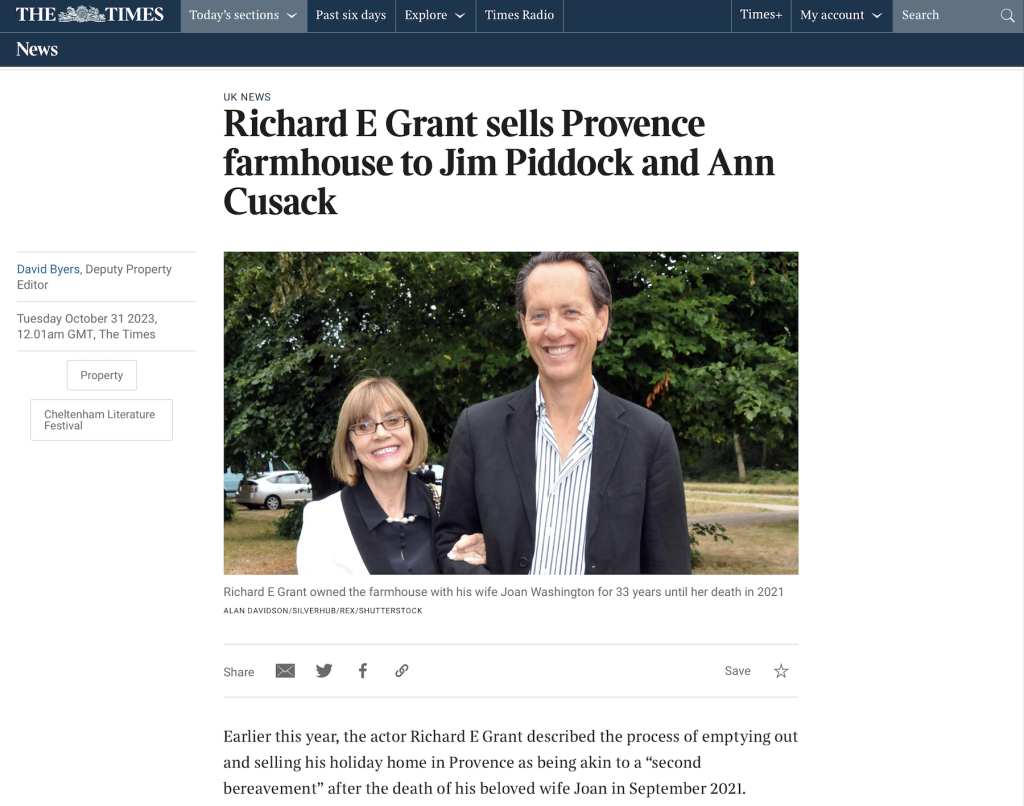 The couple, their family and friends had spent 33 years enjoying languid summers at the three-bedroom farmhouse, called Le Pigeonnier, in the village of Aups in the Haut Var region before she passed away from lung cancer. The actor said that he was "heart sore" when he announced that he was selling their bolthole, which contains ancient mulberry and olive trees, a badminton court and swimming pool.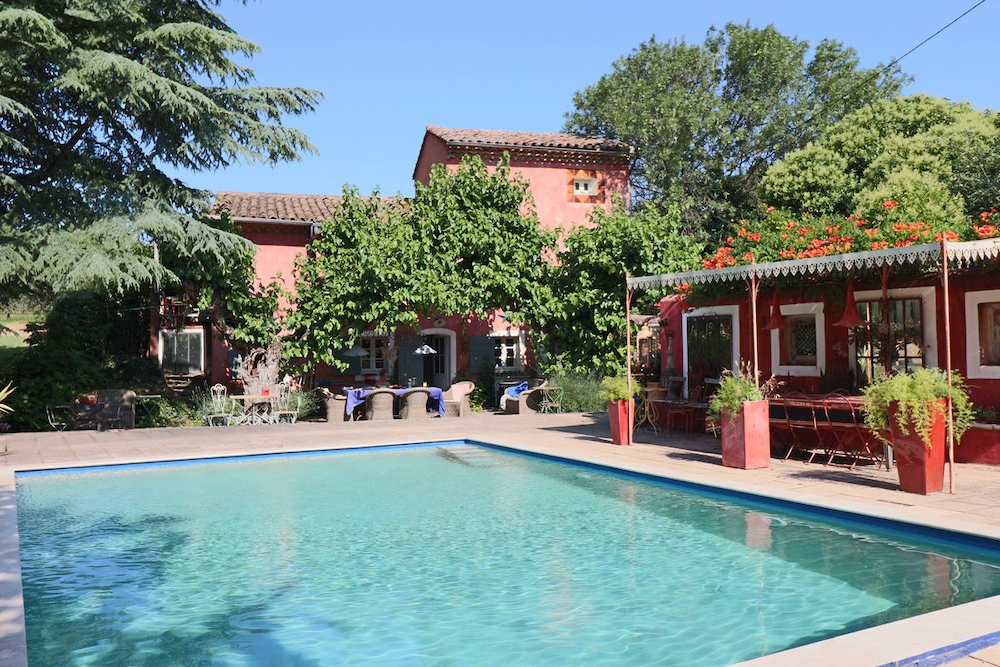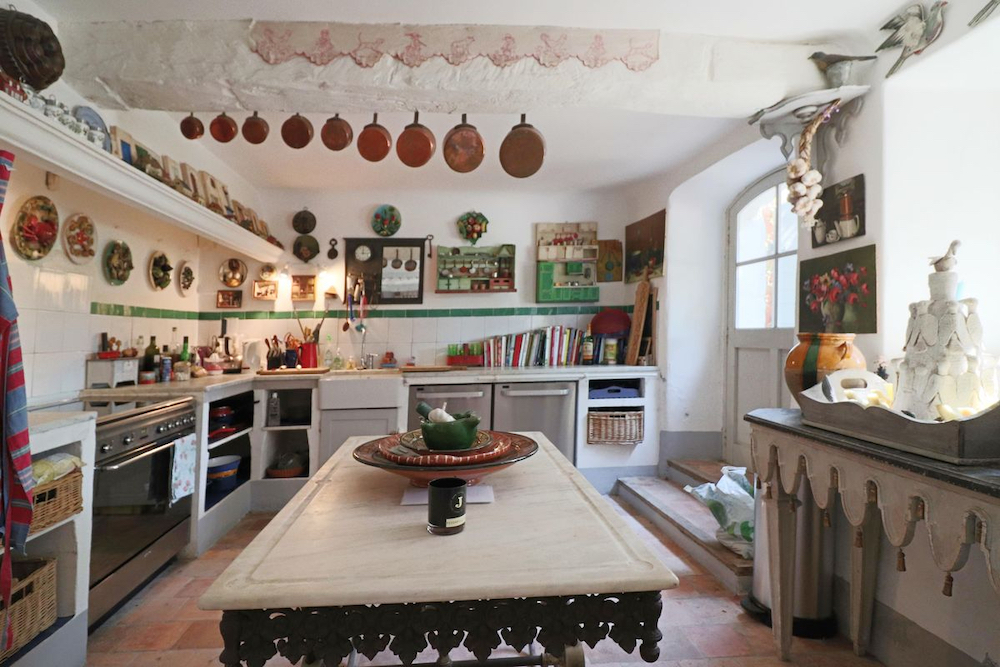 Mr Piddock said "Every year, I'd fantasize about buying somewhere in Provence and we'd maybe look at a small handful of places for sale, but we never quite found the right fit. The time and the place both finally seemed right."
Grant, 66, has spoken extensively about his relationship with Washington, a dialect coach to the stars, whom he met when he was taking classes to improve his accent after moving to London from the former British protectorate of Swaziland in 1982.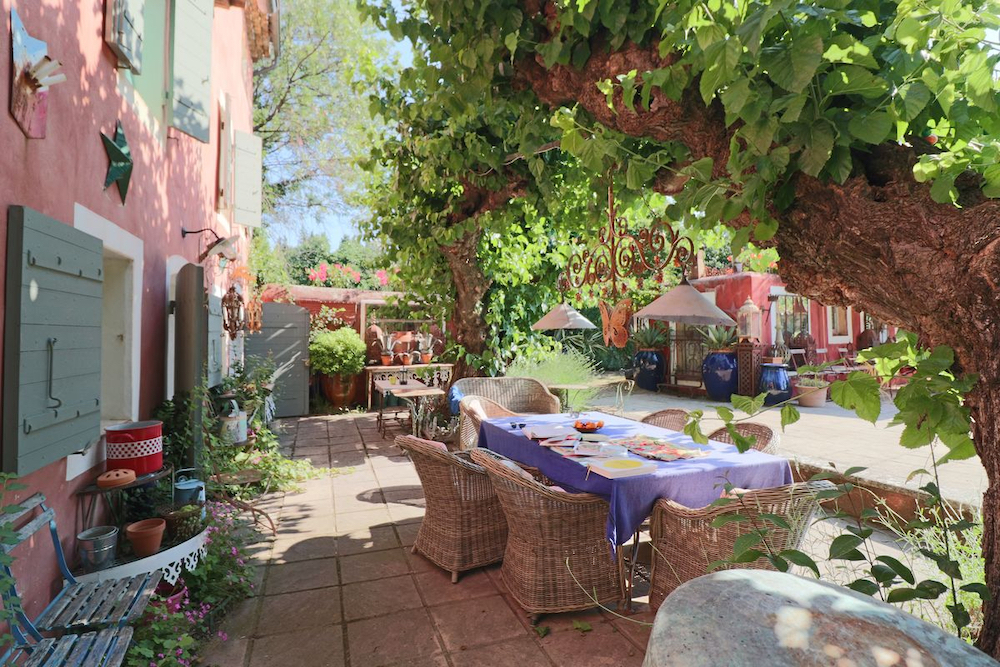 The couple spent every summer at Le Pigeonnier with their daughter Olivia, 34, and Grant's stepson, Tom. Upon deciding to sell the property, in July, he posted a message on social media, which read: "Heart sore to sell Le Pigeonnier in Provence after 30 Summers. Sleeps 7. Pool, badminton, olive and fruit trees."
Tony Patterson, from the property buying agent Home Hunts, who brokered Piddock and Cusack's purchase, said: "It is a magical place and it's in a wonderful location."
Read the full article online here  
or download it here if you are not a Times subscriber – Richard E Grant sells Provence farmhouse to Jim Piddock and Ann Cusack